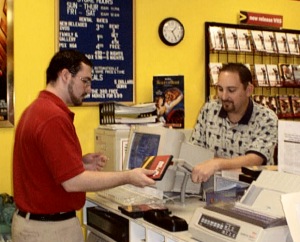 Movie Gallery offers a wide variety of previously viewed videos, games, and dvd's!
Stop in anytime to browse our selection. And as a thank-you we offer the Buy 2 get 1 Free with all our quality "life-time" guaranteed merchandise. You read that right, "Life-time" Guarantee. We guarantee every previously viewed movie or game we sell. If it breaks, simply bring it AND your receipt in and we'll let you get something of equal value!
With a quality selection as large as ours, I am sure you'll find something you would like.
Live to far to come in? Why not stop in over at MovieGallery.com and see if you cant find something to your liking there.