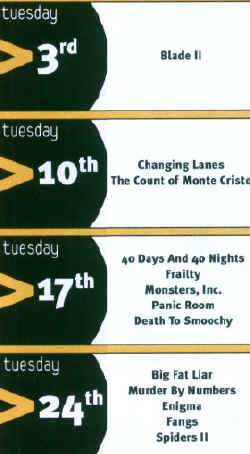 Movie Gallery brings you the newest movies EVERY Tuesday!
With quality Video and DVD releases of mainstream "Features" as well as the "little guys" we strive to see that we have something for everyone.
As always, you can pick up a copy of VideoBuzz Magazine inside the store at NO COST to you, so you can stay up to date on what features will be coming out each week! That's right I said FREE.