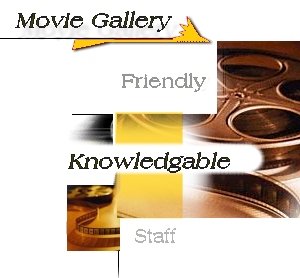 Welcome to Movie Gallery of Madisonville. Serving you with all of your video and gaming rental needs. With 5 night rentals and great rates... You cant miss...
We welcome you to pay us a visit and guarantee you courteous and knowledgeable staff that will make sure you leave satisfied.
A large selection of merchandise, both rental and retail awaits you at Movie Gallery of Madisonville so come on in, meet our staff and go home with some great movies TONIGHT!